Why do I need to use Cleansing Milk for my face and for my skin?
Adamo Soothing Cleansing Milk: When I have a face gel, why do I need a Milk Cleanser? This is a question that is circulating in a lot of minds but when it comes to Skincare experts, they precisely know the benefits and advantages of a Soothing Milk Cleanser and how essential it is in a Skincare Routine. Well, here in this article, we will get to know about Soothing Cleansing Milk in detail which can rule out all the questions circulating in your mind about a Soothing Milk Cleanser.
Inventory:
Why do I need Soothing Cleansing Milk?
Well, unlike Face gels, Soothing Milk Cleansers have the ability not only to remove dirt and impurities from the face but also have to ability to hydrate the skin and provide a glowing and soothing effect to the skin. Now comes the most important question, The best Cleansing Milk? There are a lot of brands available in the market but Adamo's Soothing Milk Cleanser with its precise elegant formula and carefully handpicked organic ingredients, stands out as the best from the rest of the other products. Not to mention the Cruelty-free and Natural process of Adamo Skincare products and completely manufactured in the USA.
Adamo Skincare's Soothing Cleansing Milk: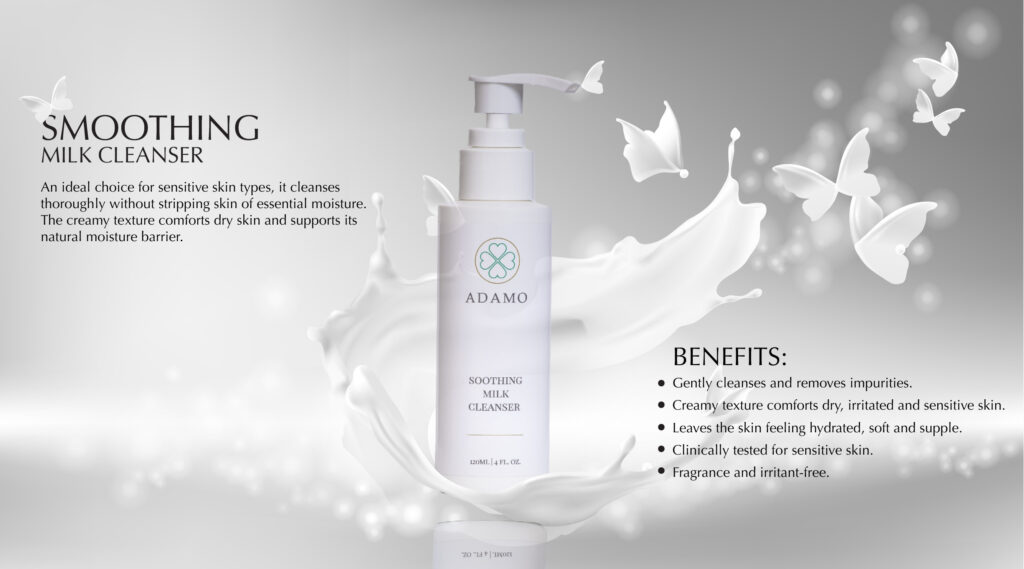 Adamo's Soothing Milk Cleanser is a premium Cleanser that gently lathers over your face providing a soft, smooth, and youthful glow to the face. It also removes dirt and impurities from the face simultaneously. The product is made using organic ingredients which make it more gentle with faces of all skin types.
Unique Benefits of Adamo Soothing Milk Cleanser: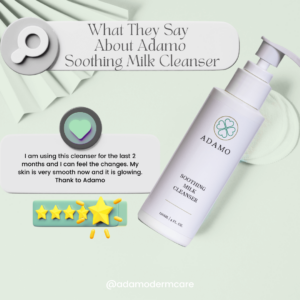 The natural ingredients of Adamo Soothing Cleansing Milk such as Botanical Cleanser, Coconut Fruit Extract, Chamomile, and Coconut oil makes it unique and more natural than other products.
The natural Characteristics of this product make it an ideal choice for all skin types, especially for sensitive skin.
This gentle formula was specifically selected for its ability to affect real results within the skin and is ideal for use on sensitive skin types and after professional treatments, such as laser resurfacing and chemical peels.
How to use Adamo Soothing Cleansing Milk:
It is very easy to use.
Wet face with warm water.
Lather a small amount of cleanser in your hand and massage it onto your face in a circular motion. Avoid the Eye area.
Rinse thoroughly with warm water.
Frequently Asked Questions:
Article Conclusion:
Add Adamo's premium Skincare products to your Skincare Collection and you will feel their elegance of them. Feel like a queen!
Love Skincare? Love Adamo!!